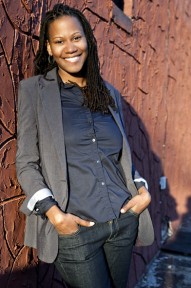 CV LINK
I received my B.A in Philosophy from Morgan State University and a Master's of
Divinity from Howard University. A former resident of Virginia, Delaware & Maryland, I moved to New York City in 2006 where I currently teach philosophy at John Jay College, Long Island University, St. Johns University, and York College.
My research interests are broad but presently I am doing work in moral psychology and ethics, with special interests in the nature and role of moral emotions, political emotions and attitudes and in the role cognitive science plays in how we approach morality in general and character and moral responsibility specifically.   A former educator at the Fortune Society, an organization that supports successful reentry from prison and promotes alternatives to Incarceration, I am interested in character, moral responsibility, and questions of agency. I am currently a researcher at  John Jay's Institute for Criminal Justice Ethics . In the program's "Agency, Character, and Identity Project" I work on the above interests with a focus on incarcerated and formerly incarcerated adults and young people.
I recently completed a book chapter for "The Wire and Philosophy"(OpenCourt June 2013) entitled "Stop Snitching. Stop the System" in which I rely on the ideas of Angela Davis, Cornel West, and Gandhi to argue that marginalized communities' refusal to corporate with law enforcement is a form of radical rebellion instead of apathy. I am also a contributor for the Huffington Post where I merge philosophical ideas with contemporary news and I have contributed to such magazines, journals, and sites as URB, Bustedhalo.com, the Urbanite Magazine, Okayplayer.com, Allhiphop.com, and the African American Pulpit.
When I'm not teaching, I hope I am writing. When I procrastinate about that, I am  playing instruments, riding my fixie bike, obsessing about Lebron James and the Miami Heat (lets get that back to back championship), and blogging about culture and my everyday life at myishacherry.com.